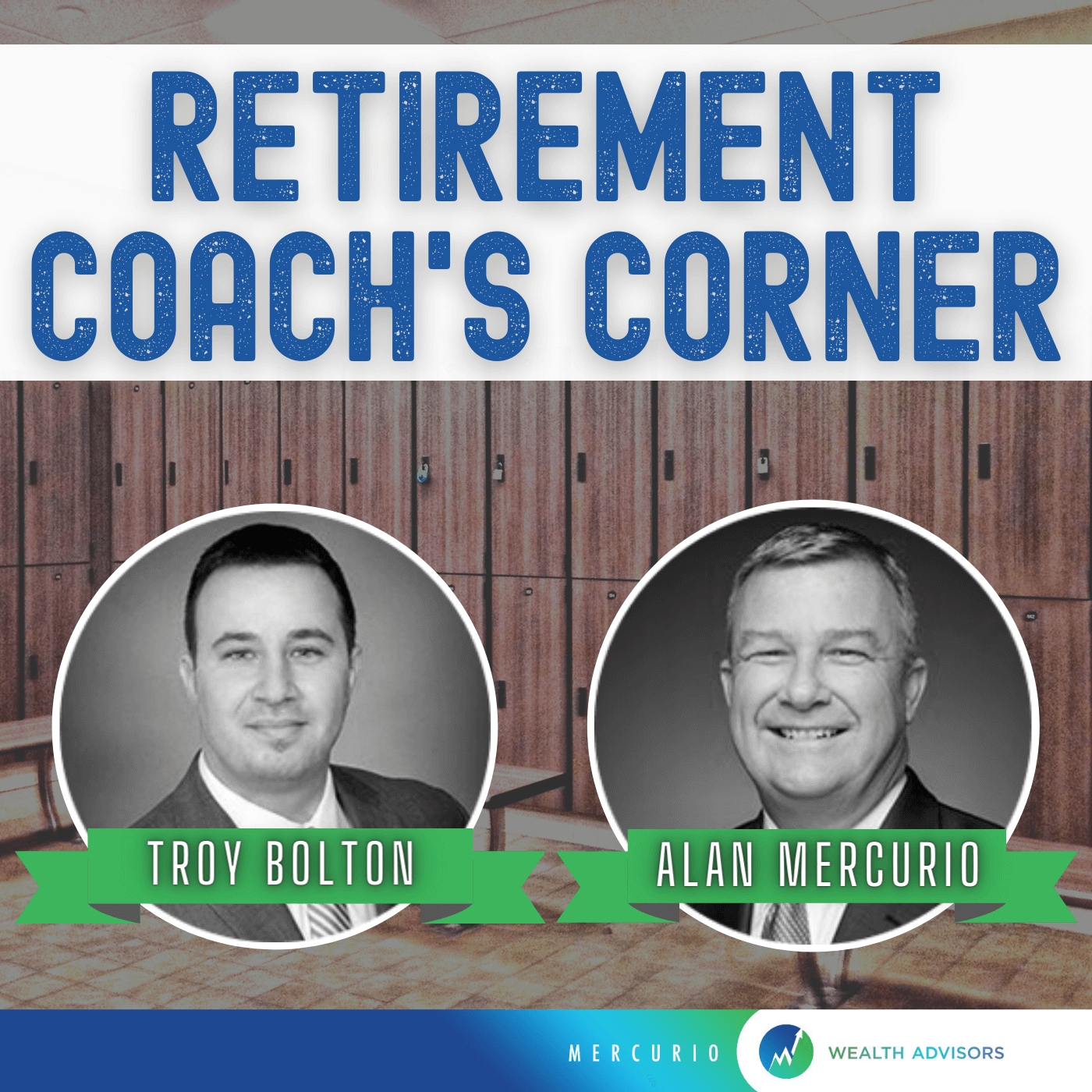 Listen To The Show
Financial and retirement planning guidance from the team at Mercurio Wealth Advisors in Louisville, Kentucky.
Join Chief Financial Advisor Alan Mercurio and Senior Wealth Advisor Troy Bolton each show for helpful conversations about money, life, and retirement. Step into the Retirement Coach's Corner to learn about 401(k)s, IRAs, income planning, investing, and so much more.
SUBSCRIBE ON YOUR FAVORITE APP
FULL EPISODE LIBRARY
Check out the full library of episodes, plus show notes and links to resources by clicking the button below.