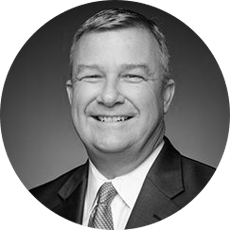 D. ALAN MERCURIO | CHIEF FINANCIAL ADVISOR, FOUNDER, PRESIDENT
Alan Mercurio is the Chief Financial Advisor, Founder, and President of Mercurio Wealth Advisors, formerly known as Mercurio & Associates, Inc. Alan has worked in the insurance and annuity industry since 1986, which is when he became licensed in life and health insurance. He earned his Series 66 securities license in 1997 and is currently an Investment Advisor Representative with Mercurio Wealth Management. Alan is a member of the Financial Planning Association, the National Ethics Bureau, the Better Business Bureau, Greater Louisville, Inc., and the Jeffersontown Chamber of Commerce. What does Alan enjoy most about his job? Being able to meet and educate individuals and families in the Kentuckiana community on how to plan and have a successful retirement. Helping families plan for their future is what drives him to find the best possible solutions for each case. While earning the most out of investments is the goal, equally important are tax and estate planning strategies. This approach is vital to curating plans that benefit the individual, whereas you could not receive the same support or care by just relying on internet robo-advisors. Working closely with his clients, Alan endeavors to take their goals, concerns, achievements, and hardships into account in order to steward a plan that is best for the individual. Since there is no blanket strategy to wealth growth, a detailed and personalized plan is vital for the client's success. The bridge between client and advisor ultimately becomes a relationship between trusted friends. Alan hosts the Retirement 360 radio show on 840 AM WHAS every Sunday Morning at 11 a.m. He also makes frequent guest-speaking appearances at business functions, nonprofit events, and other social gatherings.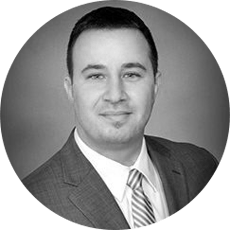 TROY BOLTON | WEALTH ADVISOR
Troy joined Mercurio Wealth Advisors in 2013 and hit the ground running with his devotion to his clients and his inexhaustible work ethic. Troy graduated from the University of Louisville with a degree in finance in 2005 and started his career in the financial services industry shortly after that. He brought almost a decade of experience with him when he started with Mercurio Wealth Advisors and he has become a pillar of the team and the go-to guy when something needs to get done. He's a hard worker in the office, but when he's not in the office he's spending time with his wife & son who he loves dearly.